Toss Walker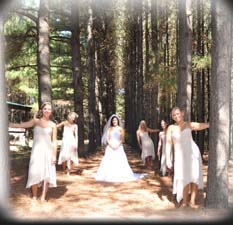 A Perfectly Green Place Near Nashville Tennessee for Outdoor Weddings, Family Reunions, Corporate Meeting Site, Church Retreats, Family Picnics and any other reason you can think of to enjoy this outdoor green sanctuary. Homes mand Cabins are
I want to welcome you to our Outdoor Wedding and Event Venue at Toss Walker Farm located in Sumner County Tennessee. If our site looks a little dated, it is, we have been around for a while, since 2007. We have established a peaceful and enchanting site that is perfect to host events such as Outdoor Weddings, Business Retreats, Birthday Parties, Spiritual Retreats, and other events where the host is looking for the most relaxing and rustic setting. Plus 5 guest homes and cabins on the 120 acre property. Our farm and retreat area is built to hold up to 200 guests for a wedding with plenty of space for parking. We have a men's and women's bathroom and also a change room and dressing room for the ladies. We provide a 1500 sq. ft. rustic pavilion that is perfect for receptions and other large gatherings. A beautiful garden with an arched opening is on the grounds that provides a perfect setting to exchange vows or simply as a backdrop for beautiful pictures. We also have Little Dove Cottage and Candle Light Cabin that are vacation rentals and people from all over the United States, England, Denmark, Netherlands, France and several other countries have called our farmhouses home. Both the farmhouses and the farm are available to rent for events and special occasions. This beautiful and relaxing area we have provided has been a dream for us for over 20 years. We have carefully provided an area that our guests tell us is the most beautiful and peaceful place they have visited. We welcome you to check out what PineHalls and Stay Down On The Farm has to offer. Whether it's having that Rustic Outdoor Wedding that will be remembered forever our planning that special retreat, PineHalls offers everything for the most memorable experience. Thanks, The Wilkinson Family


Outdoor Weddings & Events In The Pines
Southern Country Farm is the ideal location for outdoor weddings, receptions, outdoor events, parties, meetings, showers, teas, and gatherings of all kinds. If you need a home for visiting relatives there are 5 vacation rental homes on the property and two near by. Find them at Toss Walker Country Farm You can see the homes at Toss Walker/Stay Down On The Farm


Wedding and Event Photographs
Southern Country Farm is the perfect Middle Tn. outdoor wedding venue and reception destination and offers everything the bride and groom need in a park like setting. The farm, antique buggies, wagons, log buildings, and landscape offer a multitude of photo opportunities. Even if you are not using the outdoor wedding facilities perhaps you would like to come for photos. You can make arrangements with us to use the place for unusual and wonderful photo's.


Middle Tennessee Outdoor Wedding Site and Event Venue with Facilities
Beautiful 100 acre property including log buildings, smokehouse, 1000's of pine trees, rental house, pavilion and change rooms. The Farm has been in the family for near 100 years.

We offer a flexible space for rehearsal dinners, seasonal and corporate parties, and family events. Call for Pricing information and event ideas. Or just go ahead and contact the catering and wedding coordinators at 8 Lavender Lane (615) 389-1826 and tell them you want your event at Toss Walker Farm.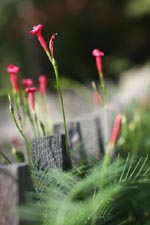 Toss Walker Farm is the ideal location in Middle Tennessee for:
Rehearsal Dinners, Outdoor Weddings, Wedding Receptions and Overnight lodging at Stay Down On The Farm. Call for tours, appointments and reservations:
615-275-6597 or 615-426-2151.